So this weekend I have had more time to return to some more of Shimelle's online crop challenges from last weekend.
This particular challenge was to use yellow, grey and one other colour. I knew I wanted to scrap the photos of the Ford Anglia flying above the entrance to the Discovery Centre, where we went to visit the Harry Pooter exhibition while in New York. Unofrtunately we weren't allowed to take any photos inside so I used this layout to record my memories of some of the my favourite things from the exhibition:
- Hagrid's chair
- Gryffindor dormitory
- Yule ball costumes
- Sorting Hat
- Sirius and Bellatrix's wands (althgough they were far too expensive for me to buy my own replica!)
The original challenge can be found
here
.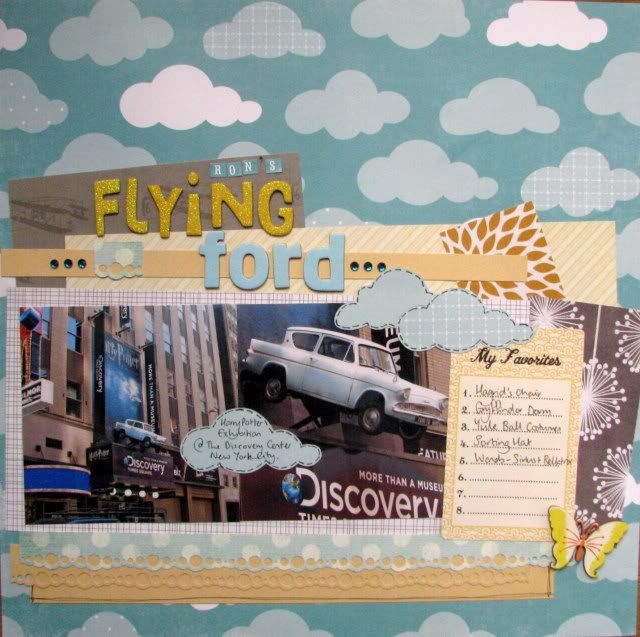 Thanks for looking :)